8 Hidden Gems on Netflix You Might've Missed
Want to find the hidden gems in Netflix's bottomless pit of content? We're here to help.
With an influx of new options added to the catalog daily, Netflix can feel like a bottomless pit of content. It's a daunting endeavor to keep up, and despite your best efforts, some priceless gems will inevitably fall under the radar. Here are 8 Netflix Gems you probably haven't seen yet: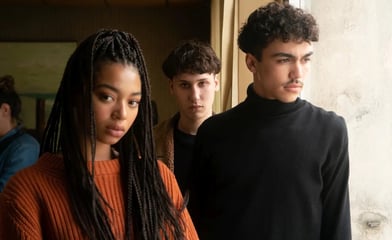 Mortel (2019)
The short-lived French teen supernatural drama is essential viewing for fans of the genre. If you binged the current trending teen vampire series First Kill or were a fan of teen supernatural series of the 2010s like Teen Wolf and Vampire Diaries, you will fly through seasons 1 and 2 of Mortel and then be infuriated it was preemptively canceled. With a killer soundtrack, bold cinematography, and a group of teens with electric chemistry, this one stands out in an overstuffed genre.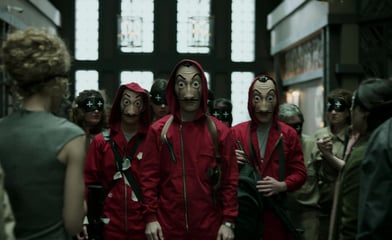 Money Heist (2017-2021)
If you're a sucker for TV about likable criminals and consider Breaking Bad one of the best series ever created, Money Heist just might be your next obsession. It's a sprawling tale about a group of expert criminals that come together to execute the biggest heist of all time, setting their sights on the Royal Mint of Spain to print billions of dollars worth of euros. With high-stakes drama, gut-churning suspense, and even butterfly-inducing romance, this is a top-tier crime drama.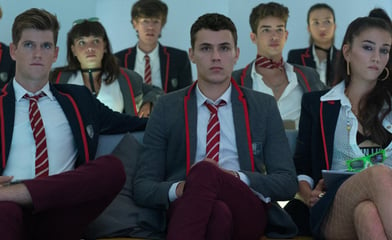 Elite (2018- )
If the Gossip Girl reboot isn't doing it for you, and let's be honest, it's probably not, there's an answer for your OG Gossip Girl withdrawal: Spain's teen private school drama Elite. It's CW's Gossip Girl if it was freed from the restraints of airing on network television and revamped for modern audiences, with a heavy dose of murder. It's juicier, sexier, much gayer, and everyone is extremely attractive. What's not to love?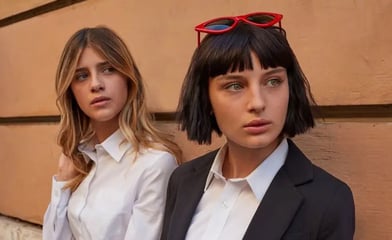 Baby (2018-2020)
If you like to watch teens doing very bad things in HBO's dark and glittery Euphoria, you should check out Italy's entry into the teen debauchery canon. In the Italian teen drama Baby, two rich high school girls are very bored and decide to dive into the world of sex work. Violence abounds and chaos ensues, but what stands out is their chemistry with each other as they navigate Italy's dangerous and alluring underworld.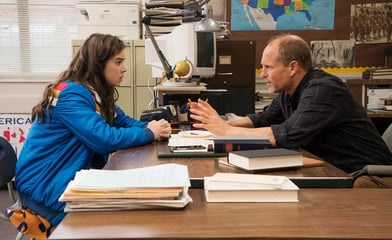 The Edge of Seventeen (2016)
If you consider Greta Gerwig's Lady Bird an all-time favorite, Edge of Seventeen is a must-watch. A coming-of-age gem that didn't make as big of a splash but is just as memorable, it's anchored by incredible performances by Hailee Steinfeld as a teen navigating grief, rocky friendships, and romance, and Woody Harrelson with his signature charm as her teacher. This one has that perfect combination of comedy and emotion, making it a warm, hilarious tear-jerker. It does what all good coming-of-age films should do: it makes you laugh, cringe, and cry, sometimes simultaneously.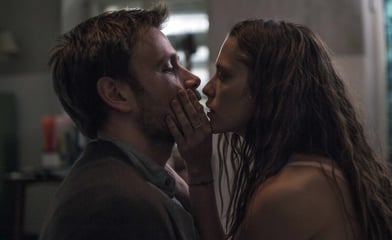 Berlin Syndrome (2017)
Craving a nail-biting suspense thriller in the likes of Split or Taken? Berlin Syndrome will satisfy all your adrenaline-seeking desires. Before she directed Marvel's Black Widow, Cate Shortland proved her directorial prowess with her slick and heart-pounding suspense film Berlin Syndrome. It's carried by a knockout central performance by Teresa Palmer as a woman who enters into a holiday romance but is soon kidnapped by her new lover, and it will keep you on the edge of your seat for its entire runtime.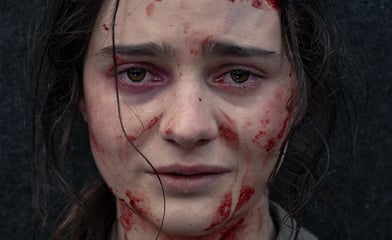 The Nightingale (2018)
From the mind behind modern horror classic The Babadook, Jennifer Kent's The Nightingale is more of a gritty and gory thriller than a supernatural horror like the former. If you love watching a woman on a fiery, unrelenting quest for vengeance, à la Promising Young Woman or Carrie, The Nightingale will be right up your alley. Aisling Franciosi delivers an Oscar-worthy performance as a woman hell-bent on tracking down the British army officer who destroyed her family. This one is full of blood and violence, so prepare for an intense and emotional journey.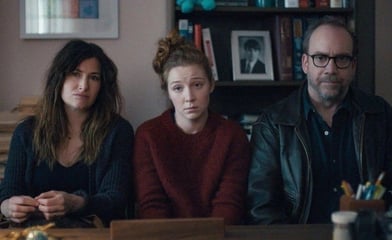 Private Life (2018)
Love a funny and emotional family drama? Were you rooting for A Marriage Story to sweep the Oscars? You might've missed Tamara Jenkin's brilliant film Private Life, which documents a New York couple's infertility struggles. Hilarity and emotion abound as their niece volunteers to move in with them and be their surrogate, and there's a truly laugh-out-loud Thanksgiving dinner scene. Sharply written and superbly acted, it sensitively and poignantly deals with the heartbreaking effects of infertility through a comedic lens.